Any trip to London would be incomplete without a visit the Queen at Buckingham Palace, where you can learn about the history of the British Royal Family and watch the famous Changing of the Guard ceremony. London is one of the most historically-fascinating cities in the world, so you also should make time on your trip to visit the Houses of Parliament and the Tower of London, home of the valuable Crown Jewels.
Lovers of museums and galleries will definitely enjoy a trip to London – the National Gallery in Trafalgar Square houses works by Rembrandt and Constable, as well as Van Gogh's exquisite Sunflowers, while the Victoria and Albert museum is home to an ever-changing collection of astonishing exhibitions. You can also see Egyptian mummies and the world-famous Rosetta Stone at the British Museum. Explore historic Greenwich and jump on the Prime Meridian Line.
For shopaholics, a trip to London's busy Oxford Street offers all the retail therapy you could hope for, with retail giants from Debenham's to Selfridge and John Lewis all vying for your attention – while a short Tube journey over to Knightsbridge takes you to iconic department store Harrods.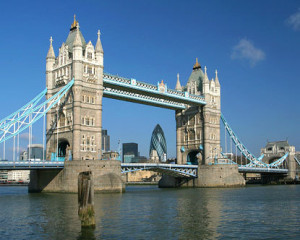 And if you're keen to take a break from the capital city's crowds, your trip to London will offer plenty of opportunity to do that too. At trip to St James's Park or Hyde Park will give you the chance to enjoy plenty of greenery and wildlife, while Kew Gardens lets visitors discover some beautiful flowers and plants from all around the world.
Don't miss out on some of London's best attractions during your trip. The attractions don't stop there, though –; St Paul's Cathedral is one of the most breathtakingly beautiful buildings in the city; London Zoo is one of the world's largest wildlife sanctuaries; a visit to the London Eye provides riders with panoramic views of the capital, and Madame Tussaud's is filled with famous (wax) faces to meet. And don't forget to take a trip to the truly terrifying London Dungeon.
You're certain to enjoy your trip to one of the world's most welcoming and cosmopolitan cities. With so much to see and do, you're sure to return with a treasure trove of London memories – and a suitcase stuffed with souvenirs.